Kanku Kenya Ltd is a premier solutions provider that shares an immense sense of responsibility towards the environment and its management for the sustainable progress of society.
Established in 2012, Kanku Kenya is focused on the sole aim of providing timely, cost effective, innovative engineered solutions to the Water and Wastewater Industries. It offers a complete solution from conceptual design to procurement, construction, installation, preventative maintenance and monitoring of Water and Wastewater Treatment Plants and associated accessories.
We offer our customers tailored solutions with quality and timely delivery as per our commitment.
Kanku Kenya is managed by a group of technocrats and engineers who have developed in-house capabilities geared towards delivering Engineering and Project Execution capacities. Rainwater Storage and treatment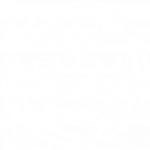 Recycle and Reuse of Wastewater Industrial Boiler and Cooling Tower Water Treatment Desalination of saline water from ocean or underground sources
The scores of 13-year-olds on national reading, science, and mathematics tests
academic writers
have improved, for instance, and the test-score gaps between black and white students have narrowed, if slightly.